The Plugins editor is accessible from the main 'Window' menu. This interface displays all of the plugins that are currently installed and allows you to enable or disable plugins individually.
You can browse categories of plugins using the tree interface on the left. Selecting a category will show all plugins in that category as well as plugins in any sub-category.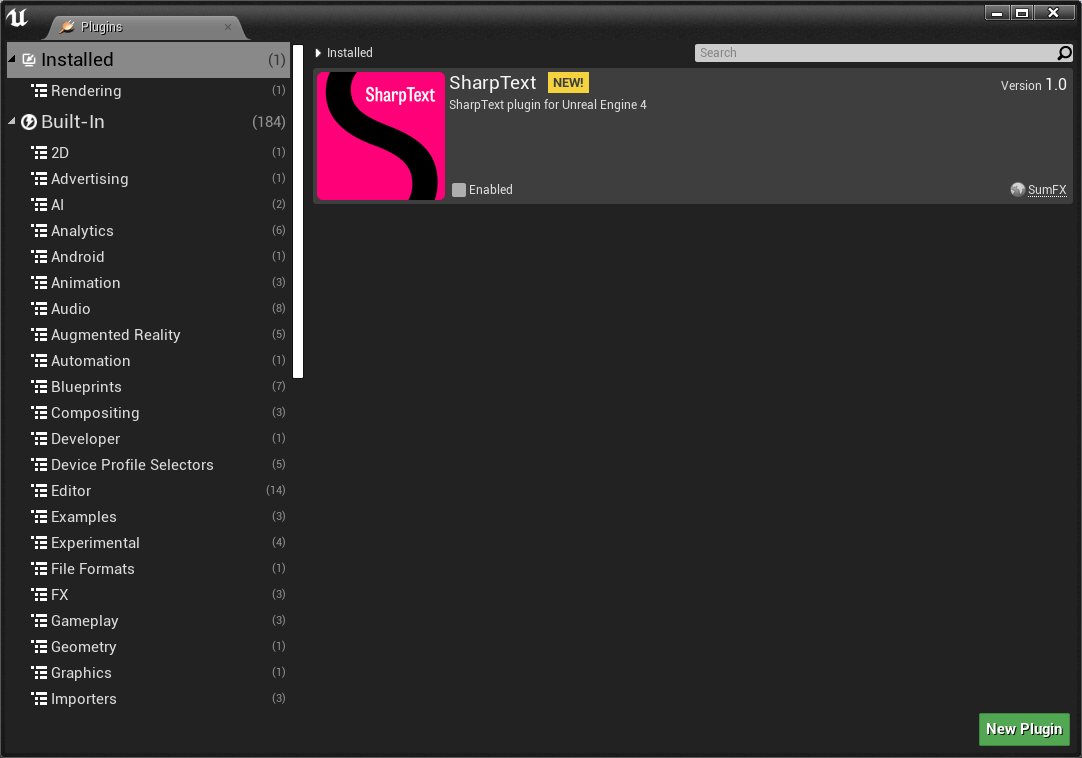 The search control at the top will allow you to search plugins displayed in the list by name.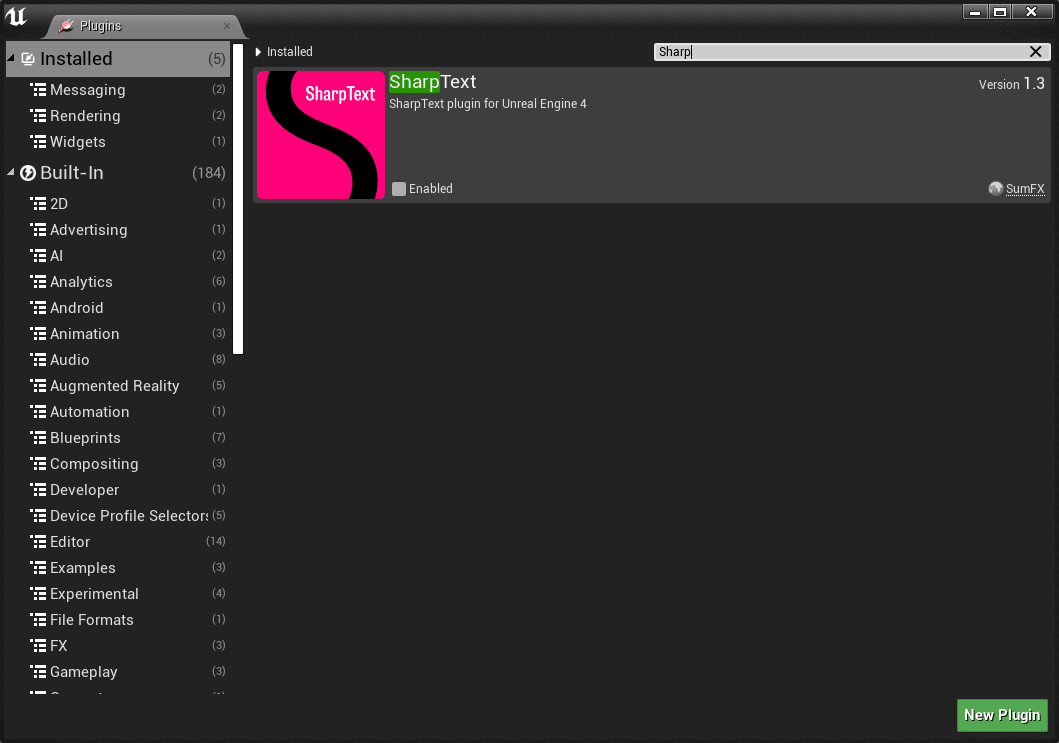 You can enable or disable a plugin for use with your active project by toggling the Enable check box under the plugin's description. You may need to restart the editor for the change to take effect.